Everyone has at least once had a bleak picture of a trip to the office and the fear that there is nothing to do there.
According to Forbes, 43-53% of employees experience boredom in the workplace. You may be among them because you've outgrown your position, lost interest in tasks or don't see the point in what you do. Anyway, here's a universal to-do list to help you switch gears and get rid of office boredom.
Organizational Best Practices.
#1. Update your resume and LinkedIn
One reason for your slack may be internal dissatisfaction with tasks. Are they too easy and you only need two hours a day to get them done? That's how unwanted "windows" arise that bring on boredom.
All of these things indicate that it's time to update your resume and LinkedIn profile. It's likely that your CV lists your skills as a Junior Specialist, and you've already matured to the Middle level.
Ask your colleagues to leave a recommendation to work with you on your LinkedIn profile. Do an audit of your skills and discard everything unnecessary. In this process, it's important not to feel sorry for old rookie skills. Remove them from your resume and replace them with more advanced job duties.
If the reason for boredom is precisely your overqualification, and you can't get a promotion at the company – just start sending out an updated resume to employers with tempting openings.
And if you're not ready to change jobs yet, just post your CV on job portals. To avoid problems at your current location, hide personal information in your resume visibility settings. You never know where your next chance will come from.
#2. Distribute tasks correctly
According to statistics, people do most of their work in the first half of the day. As a rule, their heads are clear before lunch, but when it gets past noon, fatigue and drowsiness come – and it's almost impossible to concentrate.
For an effective workflow, try tracking your productivity and workload with handy tools. You'll be able to figure out what time your productivity peaks. Then unload yourself, leaving some of the most energy-consuming tasks for the period before lunch, and distribute the smaller ones throughout the working day.
In this way, the whole day will be planned according to your capabilities – and boredom will most likely not occur.
These 4 tools will help you keep track of your productivity:
DeskTime – an automatic efficiency tracker that works in the background and won't distract you from your tasks. You can track your workload in your dashboard – it displays how many hours you worked per day or per month.
You can both track your project hours and find out if you have enough hours off work. In addition, DeskTime sends the user regular reminders about breaks. For example, to have a glass of water or to do some exercise.
Toggl Track is a simple and convenient time tracker. You can install an extension for your browser and it will track the duration of your workflow through Asana, Trello, Todoist and other platforms. In the app, the user sets their own tasks – e.g., "web development," "monthly content plan," "meetings" – and it tracks the total amount of time spent on those tasks.
Toggl Track also has a useful feature called "inactivity detection." The app reminds you that you're not using your computer and prompts you to make changes to your timeline.
Indy is a tool that helps you organize your daily tasks into projects and keep track of the time it takes to complete them. It also has a calendar, the ability to chat and transfer files. Indy is also handy for signing and sending contracts, and notifications won't let you miss the deadline for sending an invoice.
Marinara Timer is a very simple but effective tool. It is essentially a timer that is displayed in the web interface.
You can choose from three timers. The first one, Pomodoro, allows you to set standard time periods for a task. Their duration is 25 minutes. Each cycle is followed by a 5-minute break. After the fourth 25-minute loading period, there is a 15-minute rest.
There is also a custom timer. Here you can set the required time for the task yourself. And a third timer will simply serve as a reminder that the task must be done by a certain hour.
#3. Check your mail and clear it of junk mail
Start with your work email account, then move on to your personal one. You'd be surprised how much spam and unanswered mail you find.
Here are some tips on how to properly clear your email:
Check for spam and sort the emails. Some of them may not be spam, but messages from clients that got there by accident. They should be moved to your main mail, and you should get rid of the junk.
Check your mailing list subscriptions. If you have 100 unopened messages from a platform like Medium Digest, unsubscribe. No doubt you subscribed to read interesting content, but in reality, you don't have time for it. The emails just clutter up your inbox. You can subscribe again when you're really ready.
Check to see if you've received invitations to online rallies.
Examine important emails from clients and team members. There may be unanswered or forgotten emails where you've been approached about important work issues. Mark such emails with asterisks so you don't forget them.
To clear your email from unnecessary promotions, filter out the selected emails and delete them.
Believe me, cleaning your mail will bring you a pleasant satisfaction, and you will take up your work tasks with renewed vigor.
#4. Organize your work at your computer
You probably have a "Junkyard" folder where all the documents with strange names like "Invoice for Client" and "Screenshot of September Report" are sent. You don't want to review these files, but you can't throw them in the trash either. If you have nothing better to do at work, tidy up these documents.
A few more simple tips:
Clear the desktop of unwanted documents, images, and shortcuts.
If you have a Mac, remove unnecessary apps from the bottom pane.
Revise your work folder – it's a good idea to structure everything here. Project names should be appropriate, and documents in them should have short and clear working names.
Check hard drive space. If it is close to being overloaded, set aside a few hours for a general cleaning of your computer from junk.
Examine the bookmarks in your browser and structure them into subfolders, separate for each project.
The final step: check and empty the Recycle Bin.
As a result, you are very likely to feel that not only your computer has been cleared, but also your head. After all, it's often the chaos in our work files that makes us stressed every day when we turn on the PC.
Develop leadership
#5. Invite an executive over for coffee
Some people might have a panic attack at a meeting like this, but it's not as scary as it sounds. Your supervisor is the right person to get a boost of motivation from. Perhaps he will awaken in you a desire to invest in self-development and work twice as hard.
But remember, this is not a Q&A-session, just an informal meeting.
#6. Invite your colleagues to start a book club
Another reason for melancholy at work may be a disjointed team – when you lack communication, everyone just does their work and rush home at 6 pm. Such an atmosphere is depressing.
Make friends with your colleagues, and it will be more fun to work. Alternatively, start a book business club. Many of the world's entrepreneurs have written books, or someone has written about them:
Bill Gates: "Business at the Speed of Thought"
Sook Lee and Bob Sun, "Never Give Up! Business Motivator by Jack Ma."
Gina Smith and Steve Wozniak: "Steve Jobs and Me. The True Story of Apple."
Richard Branson: "Losing Innocence. How I built a business by doing things my way and enjoying life."
"Jeremy Miller: Warren Buffett's Rules for Investing."
Book a meeting once a month and get together with your team for an intelligent discussion.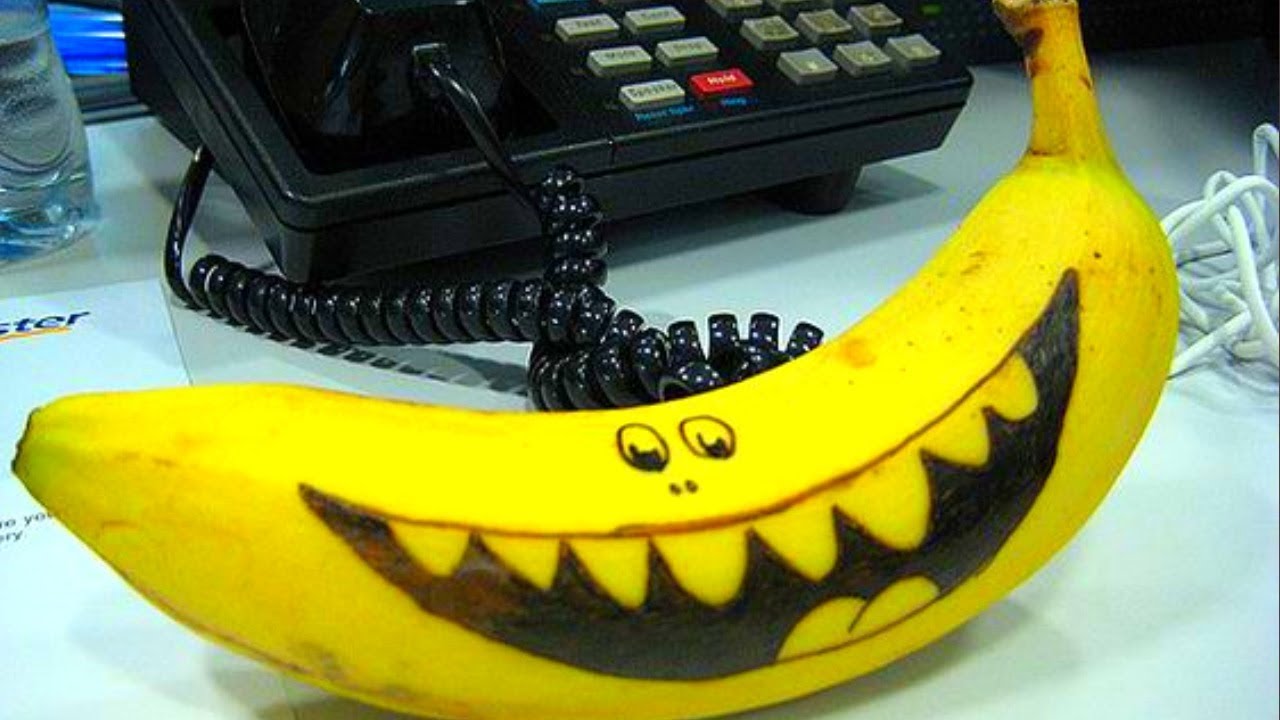 #7. Become a mentor to a new employee
Perhaps it's not just you that's sitting idle in the office, but also your younger colleague. Help him or her get into the workflow.
Five steps to becoming a good mentor:
Before you start training, get to know the newcomer better. Find out about his expertise, his skill level. What are his professional goals for the near future?
Choose the format of the mentor program, if your company has approved it. Usually the program includes onboarding, a set of courses for learning a particular specialization, and short test tasks that you will need to check.
Determine training deadlines and regular meetings to monitor the employee's progress.
If you want your mentee to become an independent and productive employee, let them make their own decisions.
Remain objective, but maintain a professional approach throughout the training period.
Acknowledge your own mistakes, provide feedback, and genuinely celebrate the employee's achievements.
Investing your time in training a new colleague is always a good thing. It's a great way to banish melancholy.
Invest time in self-development
#8. Listen to business podcasts
For inspiration, listen to business podcasts in which founders share life and work stories, challenges, and successes:
Big Audacious Idea. A podcast from Evergreen Podcasts for those who go beyond conventional thinking and perception. Leaders and Influencers will talk about what entrepreneurship is all about and why you need to be honest with yourself. The total length of the episodes is 25-30 minutes. The podcast is not yet updated, but there are interesting previous episodes.
Work in Progress. All of the speakers on this podcast share one common passion: work. Here you'll learn about the identity of work itself. Hear stories about ambition, insecurity, the plans we make, and the failures that happen to all of us.
The Rework Podcast. Founders of companies and startups share stories about what motivated them to create their businesses and the challenges they faced.
#9. Start learning a new language
Hola! We think you're getting a little bored. The best shake-up and enjoyment at the same time would be learning a new language. In many companies, knowing German at the C1 level or higher will be a great advantage. But don't limit yourself to German. These apps will help you lift the veil on the mysterious world of foreign languages:
Mondly will teach you any language: Japanese, Korean, French or Hebrew. Learning is fast and there are free lessons available. Soon you'll be able to memorize basic words, build sentences, and work on pronunciation with ease.
Available: web, iOS and Android
Mango offers instruction in 70 of the world's languages. You can learn new things without disrupting your schedule – the app gives you the ability to learn at your own pace. For example, you can pause a lesson and come back to it later.
Available: web, iOS and Android
Memrise lets you hear what the language sounds like from native speakers. You'll be able to watch these videos at your convenience. The app offers different methods of memorizing the material and gives the student a report of the words they have already successfully learned.
Available: web, iOS and Android
Duolingo will turn learning a new language into a fun game. You'll earn rewards for your progress and be accompanied by Duolingo's charming mascot, a green owl named Duo.
Available: Web, iOS and Android
#10. Make a selection of the best tools for working in your field
Feeling like routine tasks are taking up too much time? Daily processes like communicating with your team, tracking progress on projects, signing contracts and sending invoices can be automated.
If you have a window formed, make a compilation of the best tools that can be applied to your field or department. This will be useful not only for you, but for the team as well:
Best tools for project managers
Best tools for salespeople
Best tools for HR
Best tools for product managers
Look for picks at Proofhub, HubSpot, Neil Patel, etc.
Discuss the selection with your team and try to score one of the selected tools for your department manager.
Don't forget the personal
#11. Make a personal plan for the month
Sometimes we feel demotivated because of the multitude of work tasks. We feel like we don't have time for ourselves at all. As a result, we don't get to work or plan anything personal.
Try to turn tedious procrastination into a personal corner where you can do something pleasant and useful for yourself. For example, make a list of plans for the next month or year.
Such a plan could include:
Travel planning and hotel reservations.
Allocating a time slot in your calendar to do your hobbies or meet up with friends.
A selection of books or podcasts you are going to listen to during the month.
A time to visit the doctor.
A reminder on your calendar so you don't forget a loved one's birthday.
#12. Update your playlist for a comfortable work environment
Music contributes to a personal atmosphere that many people need at work as well. Some prefer tracks with the sound of the surf, some work to house, and some are super productive to Black Sabbath.
Here's the most versatile selection of music:
Worakls (tracks from French Beethoven in electronic music)
alt-J (indie rock for the lamest atmosphere)
Hans Zimmer (for those who like to work with soundtracks)
Alan Walker (where are you now? I am faded – for lovers of the piercing synth sounds and DJ-sets)
Tom Waits (dark cabaret and avant-garde jazz on rainy days)
David Bowie (the atmosphere of eternal youth from The Man Who Fell to Earth)
Massive Attack (shivering compositions from the trip-hop pioneers)
Max Richter (chamber-like atmosphere from British ambient master for cozy night work)
Moby (all facets of electronic sound)
Nature Sounds (winter forest and abandoned magic village for fans of fantastic music)