According to the Global Talent Trends-2022 study, flexibility of work-life balance has become a top priority for employees. People want to work for companies that value their time and their physical and emotional well-being. And employers are beginning to realize that in order to attract and retain talent, they need to give teams more free time.
How comfortable and free employees feel in the workplace directly affects their efficiency as well as their level of happiness. Collected 5 ways to save time and make the team's work easier.
#1. Install quality software
People can't save time in routine processes if software slows them down.
According to Robert Half Technology and a Harvard Business Review study, an employee can lose more than 2 work weeks a year dealing with technical issues. That is, a person spends an average of 22 minutes during the day searching for information or fixing a problem. And in the end it negatively affects his productivity.
Therefore, working software should be as easy to use as possible, integrated with other programs and, if possible, cloud-based.
Easy to use: employees should be able to customize their workspace, easily find the data they regularly use in their work, easily communicate and exchange information within the company.
Integrated: this not only saves time, but also potentially eliminates the need to manually export, re-enter information, prevents errors and data loss when migrating from one software to another.
Cloud-based: you don't have to worry about security and maintenance of working programs on site. With a cloud-based solution, software will be supported from anywhere in the world and system uptime will increase.
In addition, the market shows that companies that invest in technology solutions are more profitable. According to a Deloitte study, businesses that implement quality software increase revenue per employee by 218%.
#2. Limit the number of meetings
Researchers from Harvard Business School and Boston University surveyed 182 senior managers from a variety of industries. 65% said meetings interfere with their primary job, and 71% said most meetings are ineffective. According to the statistics, an employee spends 31 hours each month on unproductive meetings, which is almost four working days.
According to organizational expert Michael Manish, constant meetings are the reason critical business tasks take longer to complete. In his book "Time, Talent, Energy," Manish writes: employees at all levels regularly complain that the flow of meetings prevents them from engaging in meaningful issues and in-depth analysis.
How to Reduce Meetings:
# Set aside time for urgent tasks
To avoid falling into the trap of a calendar clogged with meetings, reserve a few hours in the day when you can focus on your work and not be distracted by meetings. Let your team know what times you are unavailable for meetings.
# Use email and apps for team communication
Messengers, emails, and project management software can be a great substitute for meetings. With these tools, it will be easy for employees to access project status updates, view tasks and progress.
# Learn to say no.
Sometimes a polite "no" is enough to reduce meetings. If you don't start graciously turning down meetings and taking control of your own schedule, other people will continue to manage your workday.
# Introduce a "meeting-free day."
Just one day a week free of meetings will allow you to focus better and get more done. If workflow isn't interrupted for the sake of endless meetings, the team can get a lot more done with their core tasks.
# Create an agenda for every meeting
Without a clear goal, a meeting is often doomed to fail. Before the meeting, set aside time to create an agenda – it will serve as the plan for the meeting.
# Get feedback from the team
Do employees have enough time to complete tasks? Do meetings help achieve goals or only tire them out? The answers will help determine how often meetings are worthwhile.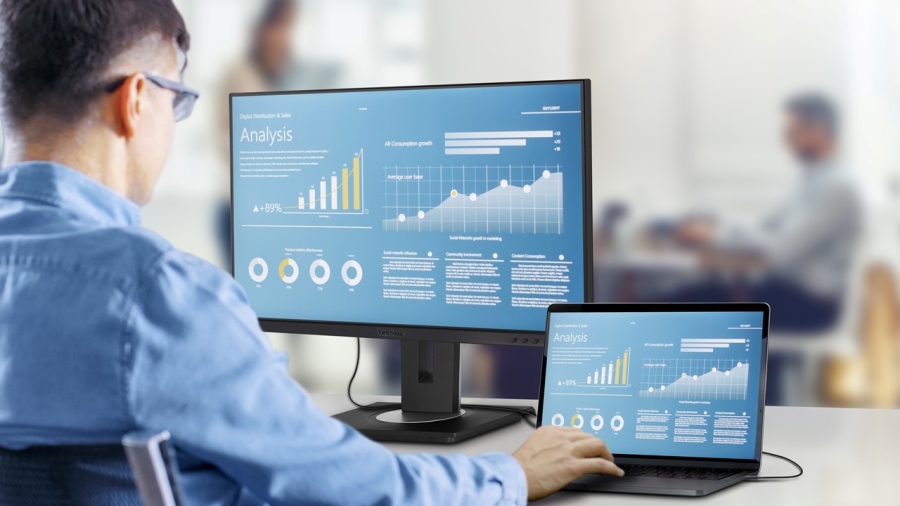 #3. Automate everything you can automate
People burdened with routine tasks constantly put off more important projects and feel less productive or valuable. According to a study by the ADP Research Institute, 55% of employees view automation of monotonous work positively, and 78% of managers say it improves productivity for all stakeholders.
Automation frees people from tedious monotonous tasks and allows them to focus on more interesting projects and innovation. 73% of IT executives say it saves employees 10 to 50% of the time they used to spend on repetitive tasks. Automation has another benefit – it improves management and increases consistency across the company.
The right automation strategy will reduce confusion and errors, improve communication within the team and free up employee resources.
#4. Take breaks
According to a survey conducted by Essity Brand, nearly 40% of employees rarely or never take breaks during the workday. But we need breaks to restore energy and be more efficient.
A University of Illinois study found that even small breaks increase productivity and reduce stress levels and fatigue.
"Employees who take a lunch break every day scored higher on a number of engagement measures: job satisfaction, likelihood they would stay with the company and recommend their employer," stresses Alan Call, a corporate consultant and wellness expert.
According to Tork USA, nearly 90 percent of those surveyed say their lunch break helps them feel rested and ready to get back to work.
#5. Enter the 4-day work week.
More and more organizations are rethinking the century-old standard and abandoning the 5-day workweek. According to a study by Mind Share Partners, 60% of companies that have switched to a 4-day workweek have improved employee mental health and productivity.
In Iceland, the Reykjavik City Council and the national government tested this work format with the same wage from 2015-2019. According to the researchers, the tests were a "resounding success," with productivity remaining the same or increasing in most cases.
Employees reported feeling less stressed and at risk for burnout, and their health and work-life balance improved. They also had more time for family, hobbies, and household chores.
The experiment forced unions to reconsider working conditions, and now 86% of employees in Iceland either switched to a reduced schedule or will do so soon.
The Japanese Microsoft office showed similar results: after the implementation of the practice of 3-day days off, the company's productivity increased by 40%. According to the employees, they have become more efficient in the use of their time, and their engagement and satisfaction have increased.
It doesn't matter whether it's a static 4-day work week that applies to the entire company, or a flexible one where teams choose an extra day off themselves. The main thing is that employees will get a clear message: the company does not care about hours spent in the office, but about the results of their work.